Taking The Pulse On Massachusetts Election Day, 2020
47:03
Play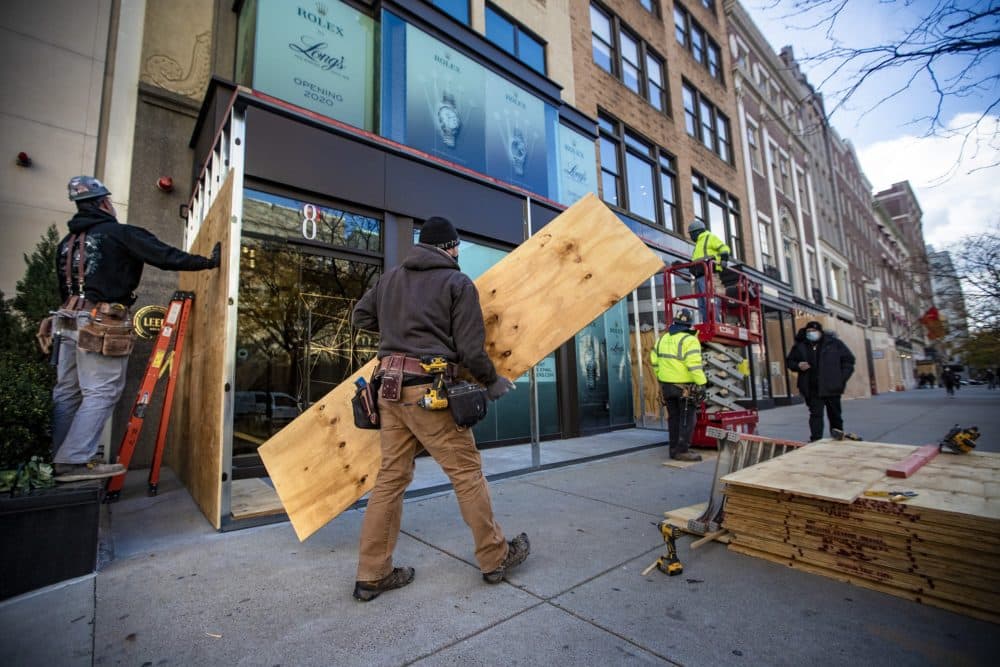 Here is the?Radio Boston?rundown for Nov. 3. Tiziana Dearing is our host.
We speak with Massachusetts Senator Elizabeth Warren about election day, as well as other issues before Congress, including additional coronavirus stimulus.
We hear from Amy Carnevale, an elected member of the Massachusetts Republican State Committee, about the state party's' hopes for this election.
We take listener calls and check-in with WBUR reporters Deborah Becker and Miriam Wasser at polling locations across the state of Massachusetts.
Lyndia Downie, the head of Pine Street Inn, tells us about how the shelter is getting out the vote to homeless populations and preparing to serve them during winter in a pandemic.
We end with music from Somerville cellist Mike Block. He's the founder and director of the nonpartisan group "Play For The Vote," which says it'll have some 600 performers offering live music to voters, in 48 states. Radio Boston's Jamie Bologna met up with Block outside a polling place in Somerville.
This program aired on November 3, 2020.