Gov. Baker Announces New Executive Orders To Curb Coronavirus Spread
48:14
Play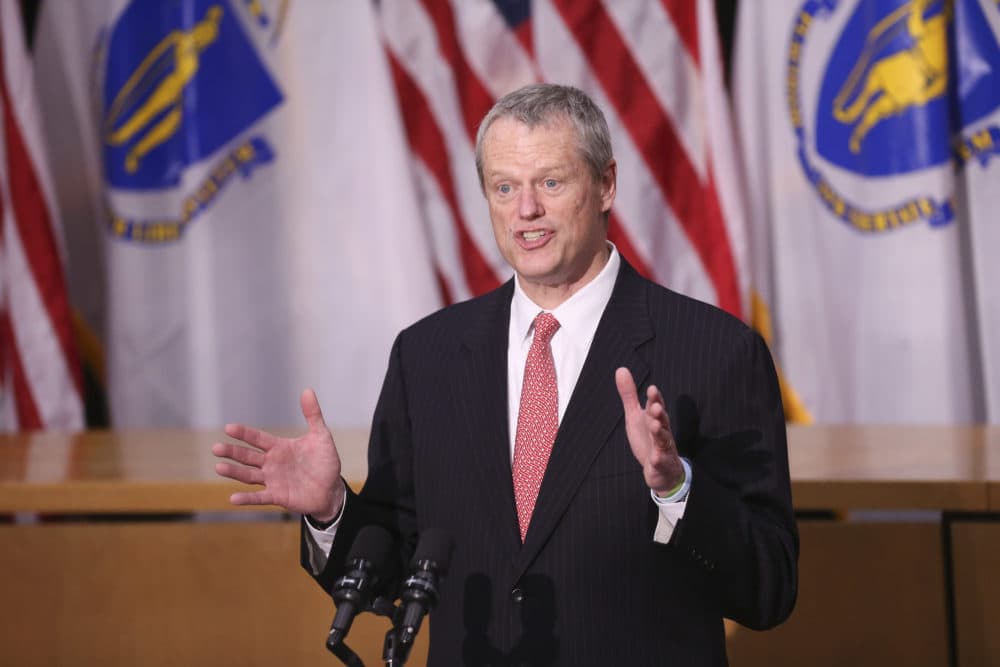 Here is the Radio Boston rundown for Nov. 2. Tiziana Dearing is our host.
Governor Baker announced new executive orders aimed at slowing the spread of the coronavirus. Boston Mayor Marty Walsh and Massachusetts Secretary of State William Galvin also hold press conferences on the eve of Election Day. We get the latest from WBUR's Steve Brown and WBUR's Khari Thompson.
With just one more day for voters to cast their ballots, we highlight some of the most consequential races to watch, and reflect on how this election cycle compares to past cycles. We're joined by WBUR senior political reporter Anthony Brooks and Steve Mistler, Maine Public Radio's chief political correspondent.
On the eve of Election Day, we talk about what's at stake in this historic election and take the pulse of Massachusetts voters. We take listener calls with David Gergen, former advisor to four U.S. Presidents, and Wilnelia Rivera, founder of Rivera Consulting and the former chief strategist for Rep. Ayanna Pressley's 2018 campaign.
This program aired on November 2, 2020.